Liquid error (sections/buttons-style line 1): Could not find asset snippets/customize-buttons.liquid
Did you know that a rubbish truck full of clothes gets dumped into landfill every second? Shocking, isn't it.
Last year Y.O.U Underwear customers saved over 150kg of old and unwanted underwear from landfill. This year we want to save even more, and Simply Business employees are helping us do that by hosting a recycling collection box! What's more, we were thrilled to be awarded a Business Boost from Simply Business last year, to scale our approach to recycling.
Read on for more about how together, we are tackling the problem one pair of pants at a time.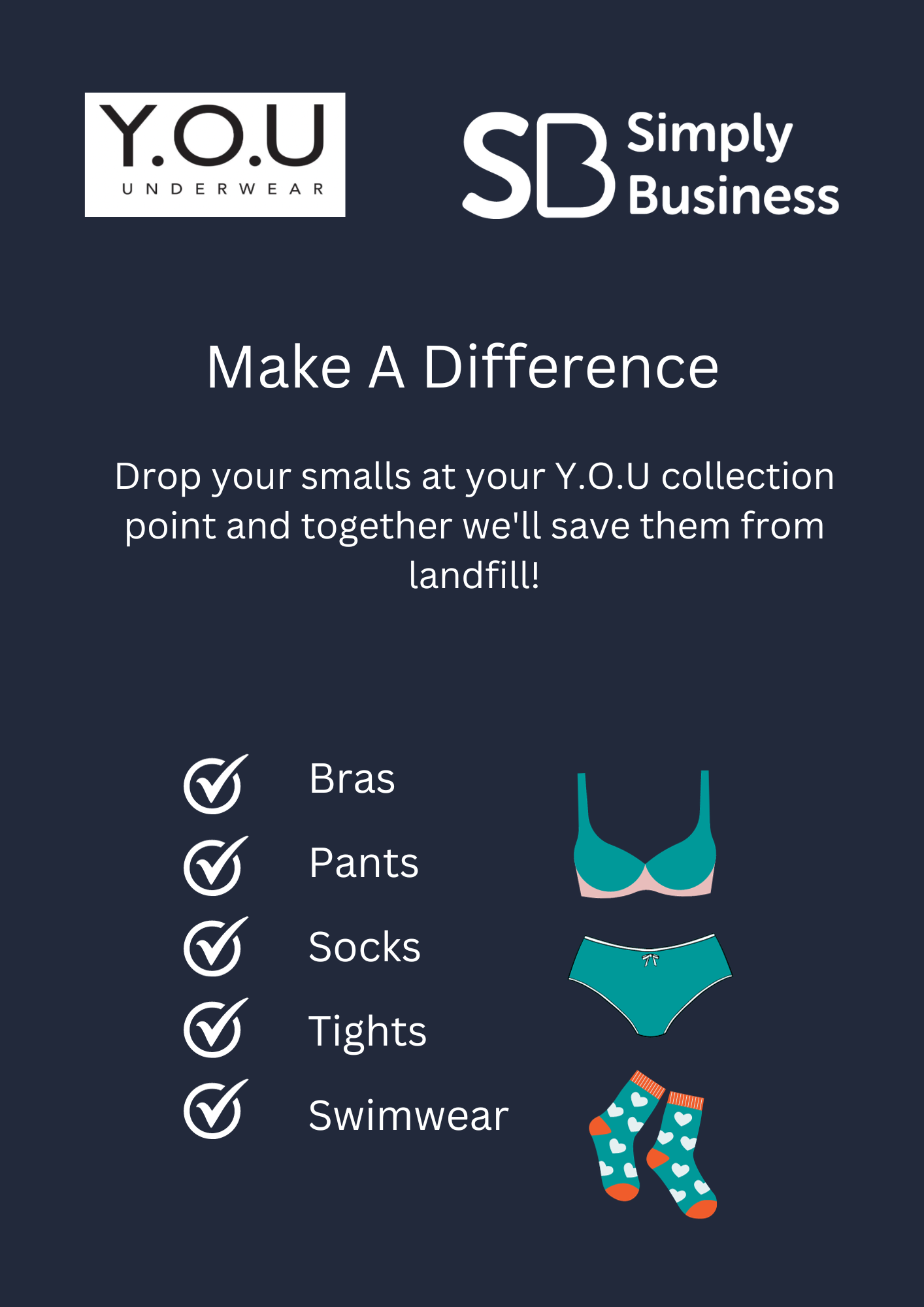 How does it work?
We collect your old (but clean!) pants, tights, socks, bras and swimwear.
We send lightly worn bras to our charity partners, Smalls For All, where they are donated to women and girls who need them in Africa and the UK.
Everything else gets a second life through TerraCycle - your old underwear could become loft insulation, or even car seat padding.
Find out more about recycling
Who are Y.O.U?
We're proud to be a multi-award winning sustainable fashion brand with a difference: our pants have purpose!
For every bra, pants, men's trunks or girls' underwear we sell, we donate two pairs to Smalls for All, our charity partner who provides underwear to both women & girls across Africa, and here in the UK.
We are the world's highest scoring fashion B Corp, demonstrating our commitment to putting people, purpose and planet over profit.
We'd love to tell you more...
Look good, feel good, do good
Our impact

As the world's highest scoring fashion B Corp, showing our environmental and social impact is core to how we work. We track and publish our impact across the lifecycle of our underwear so our customers can see how their choices are making a difference.

Our impact

Causes we support

Donating bras, collecting menstrual products, contributing to breast cancer care - there's more to our pants than you think. We work to do good, and you can find out more about our charity partners here.

Charity partners

Our underwear

Our underwear is made from super-soft, 100% Fairtrade and GOTS certified organic cotton, that is PETA-approved vegan.

We make bralettes and more supportive bras, pants for women and men, and unisex pyjamas - new for 2023!

Shop underwear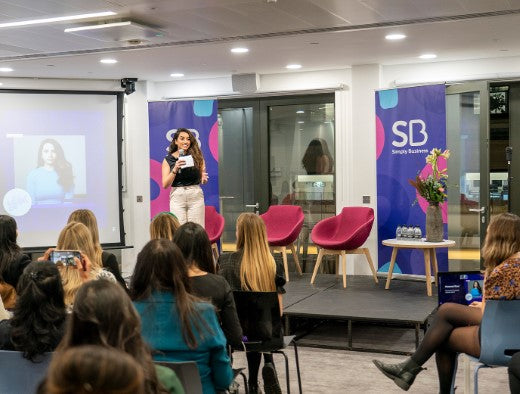 What impact has Simply Business had?
We're just getting started with you, our *first* partner taking collections through a hosted recycling box.
We'll update here the impact that YOUR employees have made in reducing the mountain of unnecessary clothes waste in landfill.
Button label