We want to make it GREEN FRIDAY instead this year! 
There's so much emphasis on hyper-consumerism, fast fashion and our throwaway culture - and never more so than at this time of year - so we're trying to change that by turning Black Friday GREEN.
We can't ignore that Black Friday is definitely 'a thing', as big brands and businesses encourage us all to buy and spend big in the holiday season. But why can't we make it 'a good thing', if it helps us think more about our purchases and be grateful for what we already have, rather than simply wanting more?
Check out this great list of questions to ask yourself before buying stuff, from Global Action Plan as part of their #idontbuyitcampaign.  Lots to ponder when buying things we neither need or want!

We've always taken a slightly different approach to Black Friday and this year is no different as once again it feels like we need to mark it in a different way. From Friday 25th - Monday 28th November 2022 inclusive, we will continue to donate two pairs of underwear to Smalls for All for every one sold AND in addition, we will plant a tree for every order through Ecologi 🌳🌳🌳
We are also part of this year's #ShopEthicalInstead campaign from Ethical Hour, where you'll find so many small businesses who channel their profits into something more positive for people and the planet! Please support the #ShopEthicalInstead and #GreenFriday campaigns and only buy what you really need and to make those purchases count. There are over 700 independent ethical brands to choose from and they all particpate in tree planting with Ecologi too! This year it's more important than ever.
Why does it matter? 1 in 10 shoppers don't even use their Black Friday purchases! So many gifts are returned to retailers, many of which end up in landfill. During Black Friday & Cyber Monday, air pollution spikes with more delivery vans on roads. Black Friday increases waste, pollution, mindless consumption & exploitation in supply chains!
So please support us, by playing any small part you can in helping us turn Black Friday green this year. Thank you!
Sarah x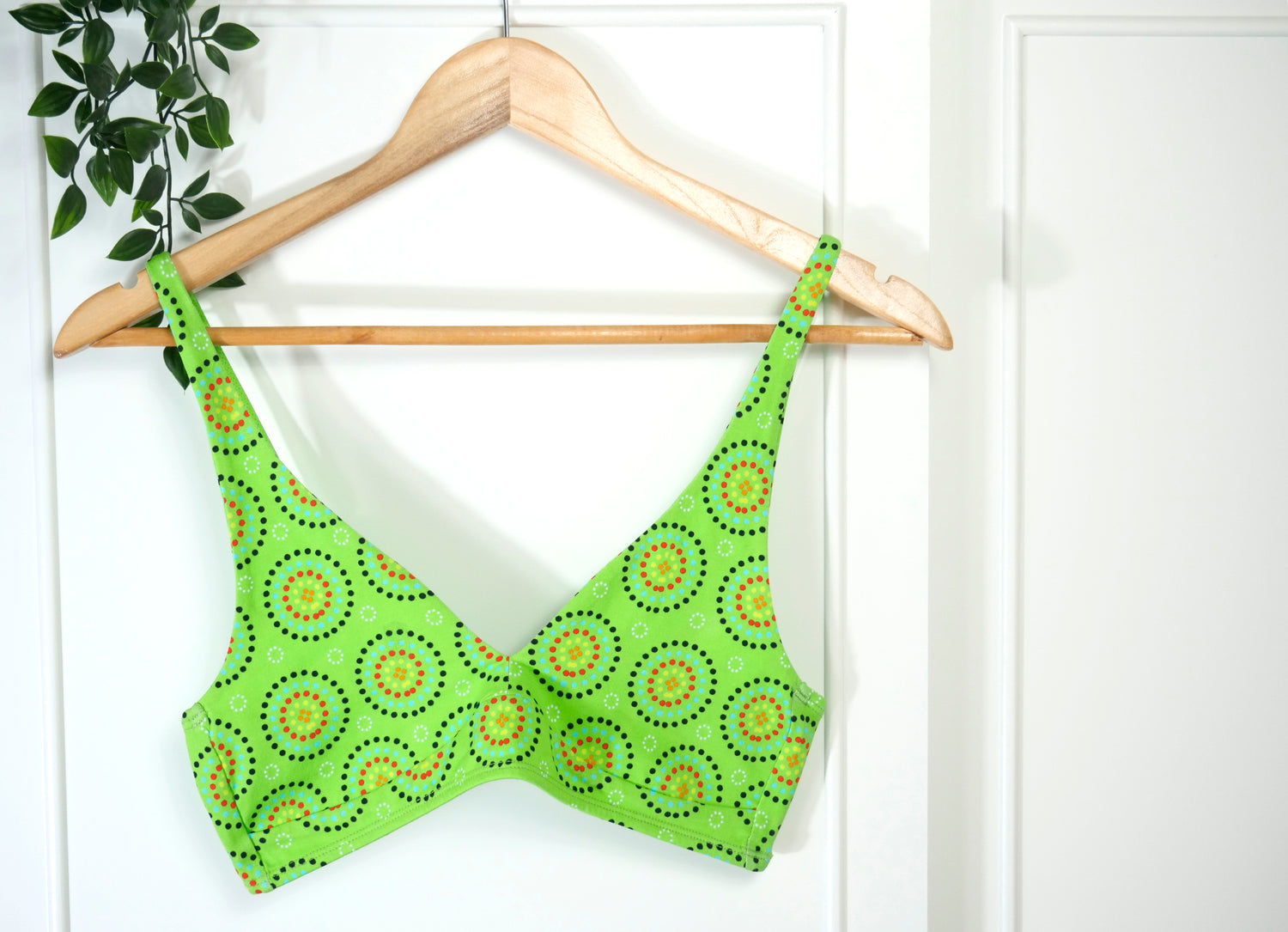 If you are in the purchasing mood, then you could go green with our vibrant Green Mara print collection! Ethically produced in India, our green Mara bralette is a non-wired pullover style with adjustable two-way straps, or for fuller coverage and support choose our more supportive style green bra.
Shop Green Bra