Y.O.U means Your Own Underwear, as we believe everyone deserves exactly that.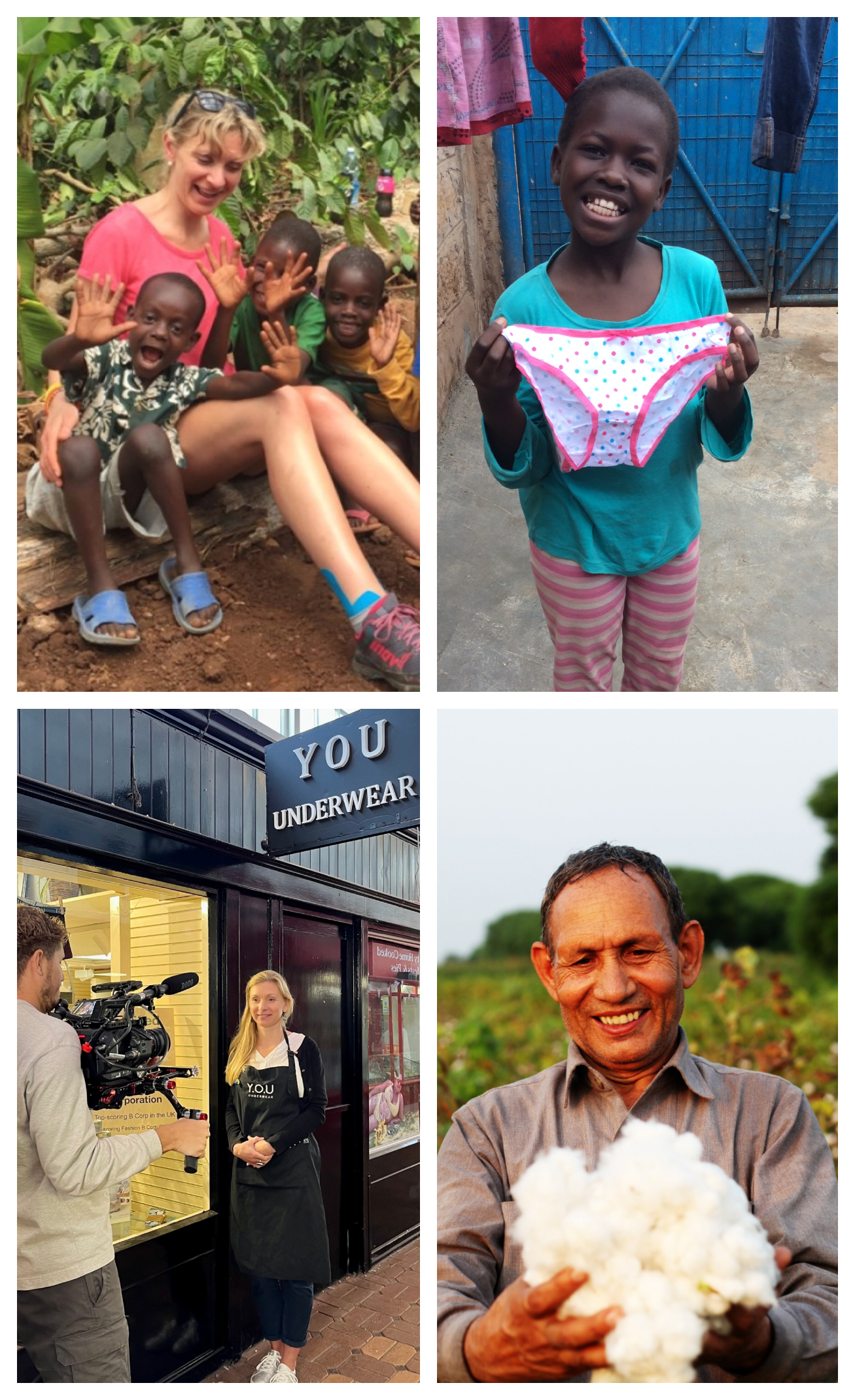 Sarah Jordan, CEO & Founder of Y.O.U underwear is on a mission to change the world, one pair of pants at a time!
Why? Well it all started when she travelled to East Africa in 2016 to do some community volunteer work as part of the Uganda Marathon. She was shocked at the number of women and children she met who didn't have access to something we take for granted every day – underwear.
Sarah felt passionately that underwear should be universally available to people in all communities. To take steps towards making this a reality, she created a business that sells underwear on a buy-one-give-two model. For every pair of Y.O.U underwear sold, TWO pairs of underwear are donated to our charity partner Smalls For All.
Every purchase makes a difference and since 2022, we've donated over 32,700 pairs!
Y.O.U underwear is Fairtrade, PETA-approved vegan and made from 100% GOTS Certified Organic Cotton, and we work with one of India's leading ethical and sustainable manufacturers.
Purpose, people and planet really do mean more to us than profit. We're the highest scoring B Corp in the UK, and the top fashion brand in the world!
Discover soft, stylish, organic cotton underwear
Shop Women (sizes 6- 22)
Shop Men  (sizes S-3XL)
Shop Girls (ages 7+)
We're the highest-scoring B Corp in the UK
Meet Our Team
Sarah

Founder & CEO
When she's not working, Sarah enjoys swimming, running, coffee, travelling & being by the sea. And ice cream!

Joanna

Social Media Lead
In her free time, Joanna likes to explore the great outdoors, drink numerous cups of herbal tea and eat cake!