By donating underwear and supporting menstrual hygiene projects, Y.O.U Underwear's mission is to increase access to education and employment for vulnerable women and girls.
As well as supporting women and girls through donations, we work with India's leading ethical and sustainable manufacturer to ensure that nobody is exploited in our supply chain.
Since our inception, our core collection has supported Scottish charity Smalls For All. They collect and distribute underwear to vulnerable women and children across Africa and the UK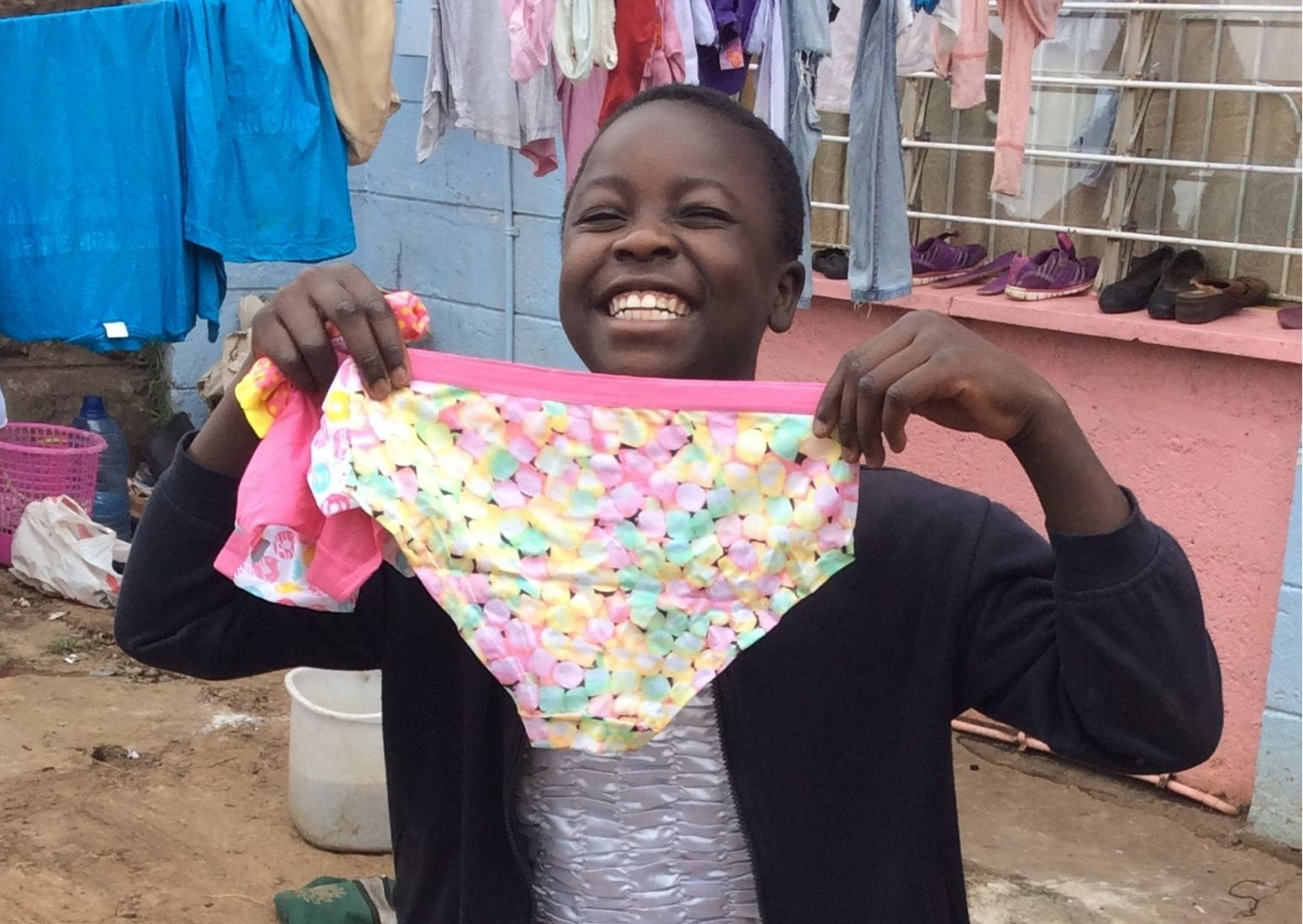 Buy One Give Two
Our buy-one give-two model means that every time you buy a pair of Y.O.U underwear from our core women's, men's and girls' collections, we donate two pairs of underwear to Smalls for All!
When you buy a pair of underwear, we donate one to match. The amazing Wandsworth Group then donate the second pair to complete the B1G2 model!
Every purchase makes a difference and since 2022, we've donated over 32,700 pairs!
You can read more about our impact and the inspirational women at Smalls for All in our blog post here.
Shop Women's
Shop Men's
Shop Girls
Other Charities We Work With
As part of our commitment to giving back, we work with a number of other charities across our collections.
KikoRomeo Collaboration

For every item sold from our Mara Collection, we will provide a pair of underwear to girls in the Maasai communities of Oloishobor and Olorgesailie, as well as supporting the work of the Ajuma Foundation in Kenya. 

The African-Inspired prints are designs by KikoRomeo, a mother-daughter design duo based in Kenya. They work with Maasai women's groups to bead some of KikoRomeo's designs, and that beadwork is what inspired our Mara prints.

These statement prints are sure to bring vibrancy, style and sustainability (as well as comfort!) to your underwear drawer. We have 5 prints available, from subtle black to punchy red or vibrant green!

Shop our Mara Collection

Future Dreams Collection

We donate £1 from every item sold in our light pink range to charity Future Dreams, who support those touched by breast cancer.

Future Dreams was founded by a mother and daughter who were both diagnosed with the disease. They never wanted anyone to feel like they were going through breast cancer alone.

Future Dreams funds vital research as well as working with the NHS to distribute care packages to those going through treatment and donating post-surgery bras to those who cannot afford them. They recently opened Future Dreams House, the only specialised breast cancer support centre in the UK.

Shop our Future Dreams Collection

Supporting Just A Drop

We're partnering with Just a Drop to donate £1 from every sale in support of their Menstrual Hygiene Programme in the Wakiso District of Uganda.

Currently in Uganda, girls are missing between 8 and 24 days of school each year, equating to around 14% of the school year, with a further 2.5% of girls having to drop out of school completely.




Your donation, through purchasing a menstrual cup, will help to support children across three schools to produce, market and manage the production of reusable sustainable menstrual pads and soap. This method helps girls to manage their periods hygienically and with dignity whilst at school.

Shop Menstrual Cups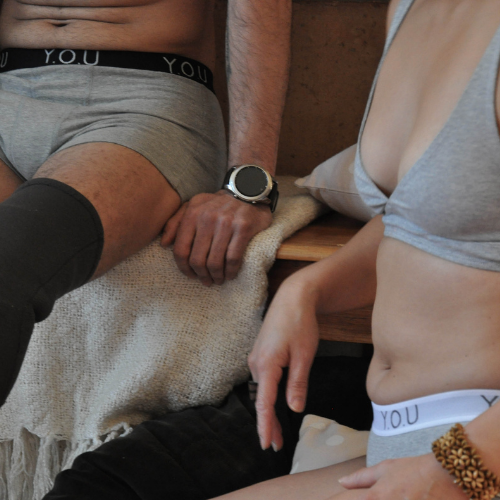 Ethical Marketing
When we read that 61% of adults feel negative or very negative about their body image most of the time (UK Parliament) - we knew something had to change. We're working to promote inclusivity, representation and ethical marketing.
Learn More About Our Commitment
Our Social Impact in 2022
Transparency is crucial - that's why we publish yearly impact reports detailing how we've performed against our social and environmental objectives. In 2022 we...
....donated 9,012 pairs of underwear to Smalls For All!

...donated 2,478 pairs of underwear to Maasai Communities in Kenya

...donated £412 to Future Dreams from the sales of our light pink collection.