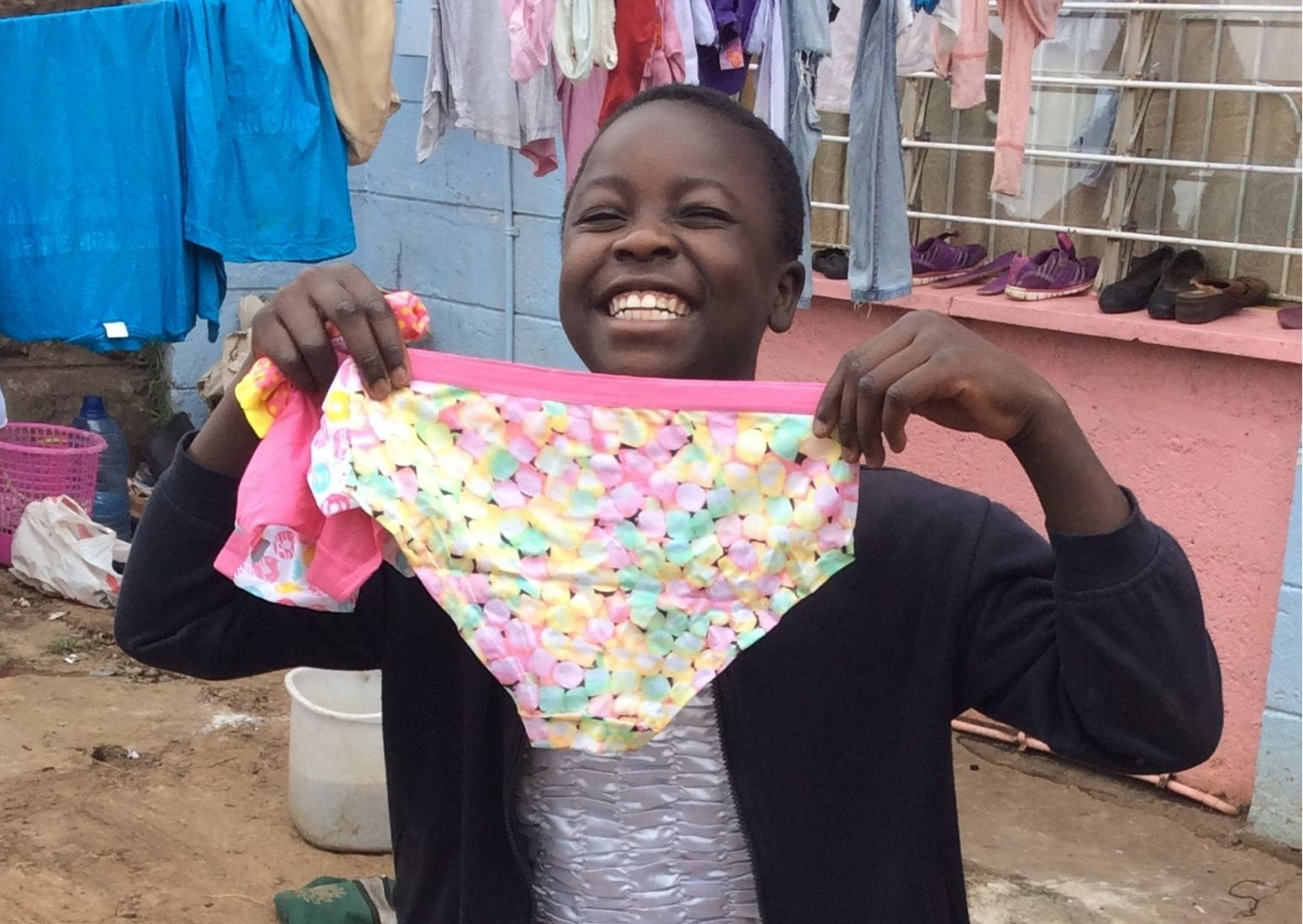 How Does Our Model Work?
Our buy-one give-two model means that every time you buy a pair of Y.O.U underwear, we donate two pairs of underwear to Smalls for All!
We are able to double our donations, and therefore impact, thanks to an amazing partnership with The Wandsworth Group, a business who believes in what we're doing and matches our donations.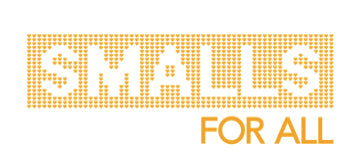 Who Do We Help?
All our donated underwear goes to Smalls for All, a Scottish charity that collects and distributes underwear to vulnerable women and children across Africa and the UK. If you're interested, you can read more about them!
Through this arrangement, we have been able to supply underwear to thousands of vulnerable women and children in Africa in the UK.
Pants donated so far!

...

Our Impact

So far, Y.O.U Underwear has donated over 16,000 pairs of underwear to Smalls for All, and we aim to donate 23,000 pairs by 2023! Check out our 'pant-o-meter' to see our live progress.

So why is this important?

In some communities it is estimated that 1 in 10 girls miss school on their periods due to a lack of underwear and sanitary products. Without proper period protection, they're left with no choice but to miss school – up to 12 weeks a year!

Read our annual Impact Reports for a detailed breakdown of our donations

Find out more about how you can help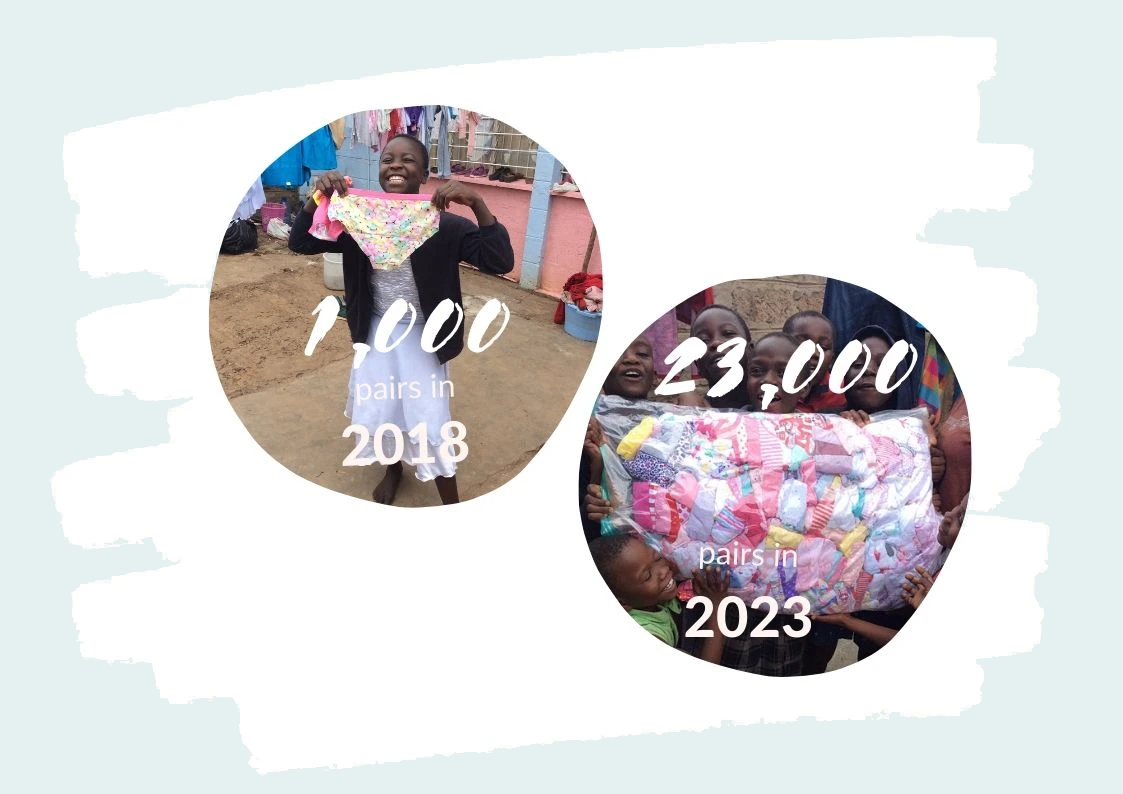 Help us reach our 2023 target by getting involved or upgrading your undies. It really is thanks to our customers that we can hope do this, so thanks for your support!