Smalls for All is a Scottish charity dedicated to collecting and distributing underwear to vulnerable women and children in Africa and the UK.
We work with them to donate underwear through your purchases, and they then distribute it to whoever needs it most!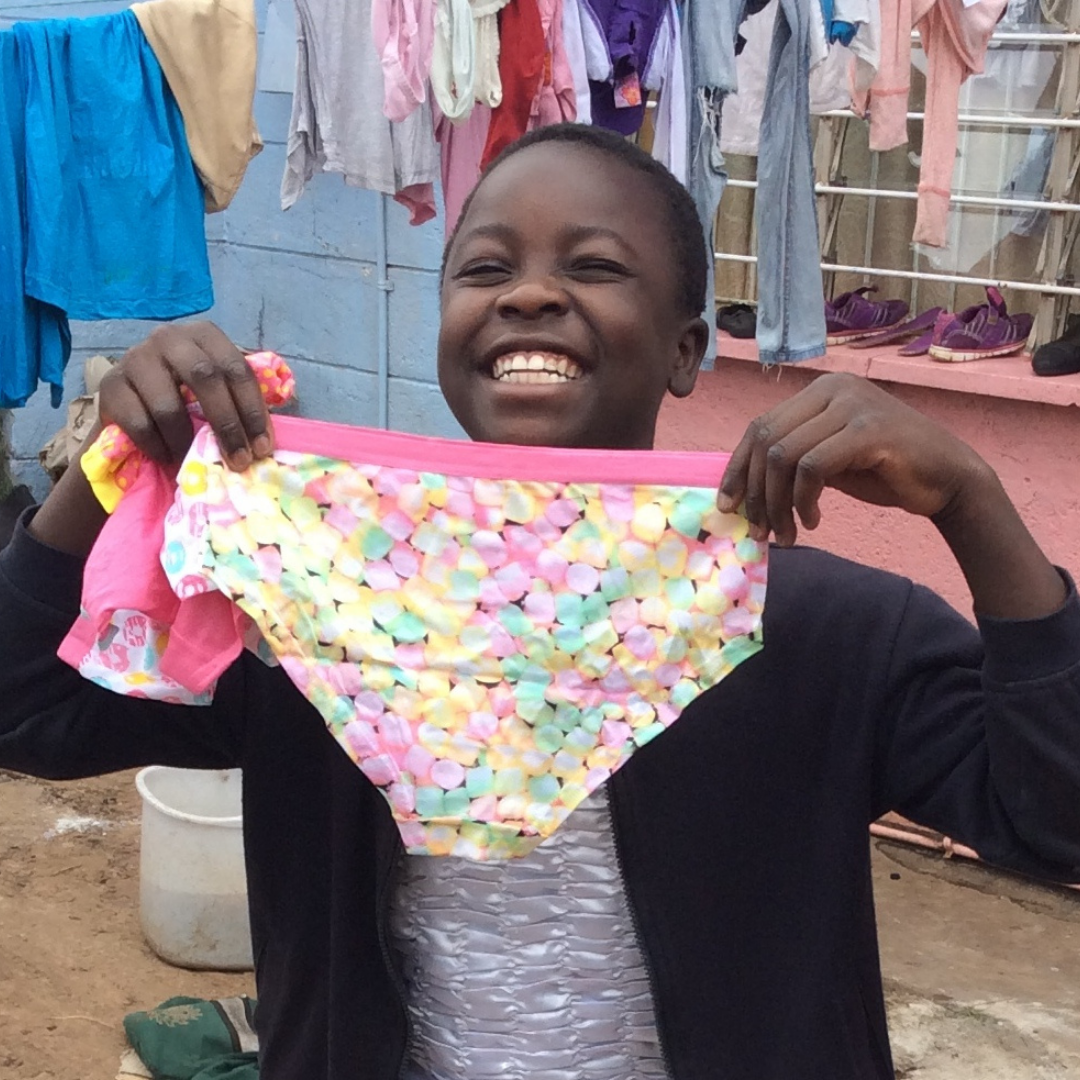 How do Smalls For All Work?
In the UK, Smalls for All helps charities that focus on alleviating poverty, by providing them with underwear.
In Africa, Smalls for All helps individuals in orphanages, slums, camps, hospitals and schools, supporting people in over 18 countries.
Where possible, Smalls for All ensures that underwear is bought in local communities, rather than being shipped in – this reduces shipping and helps to support the local economy.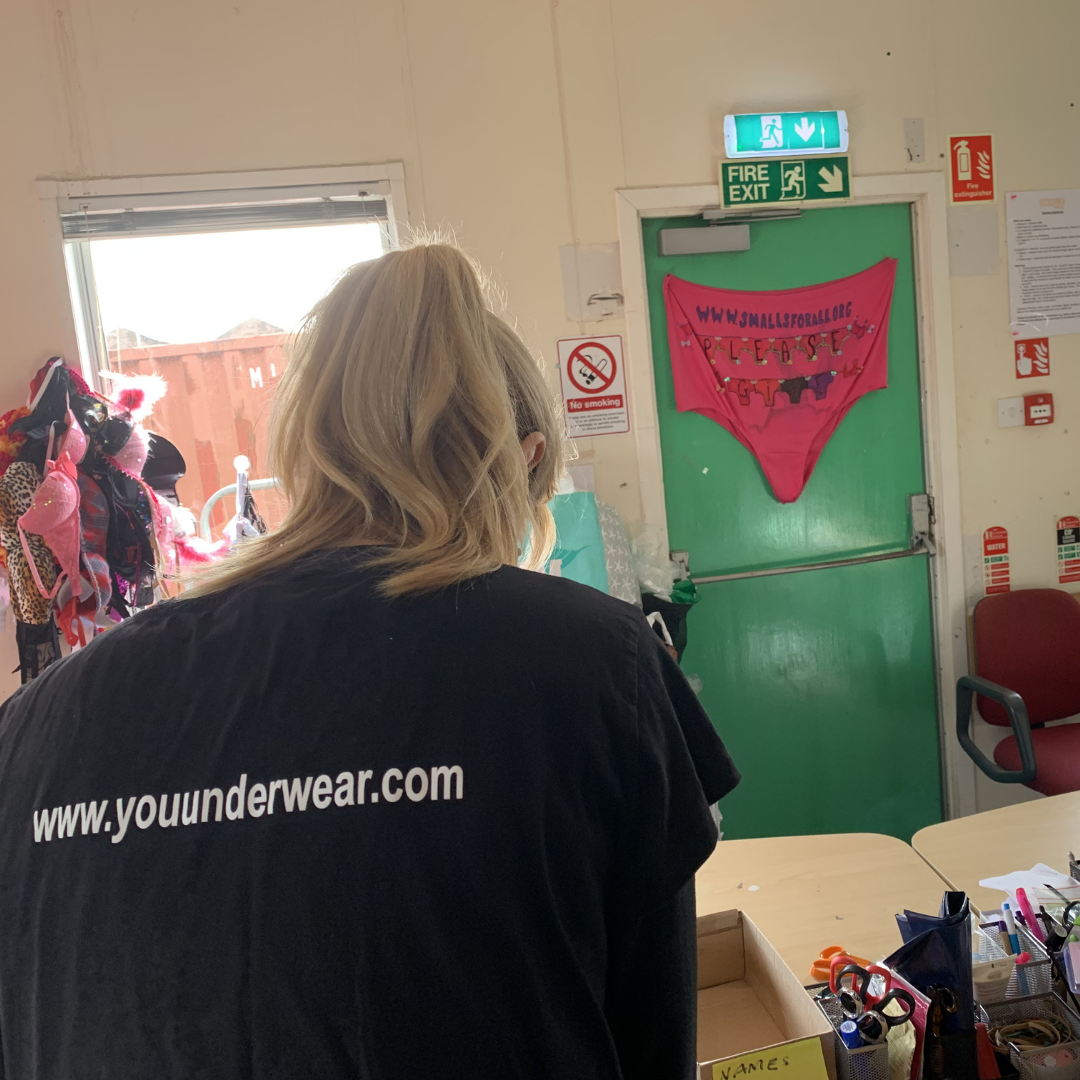 Y.O.U Underwear and Smalls for All
We operate on a buy-one-give-two model. For every pair of Y.O.U underwear sold, we donate TWO pairs of underwear to Smalls for All!
We visited Smalls For All in March 2023 to help sort through and process their donations...
...Read more about our visit!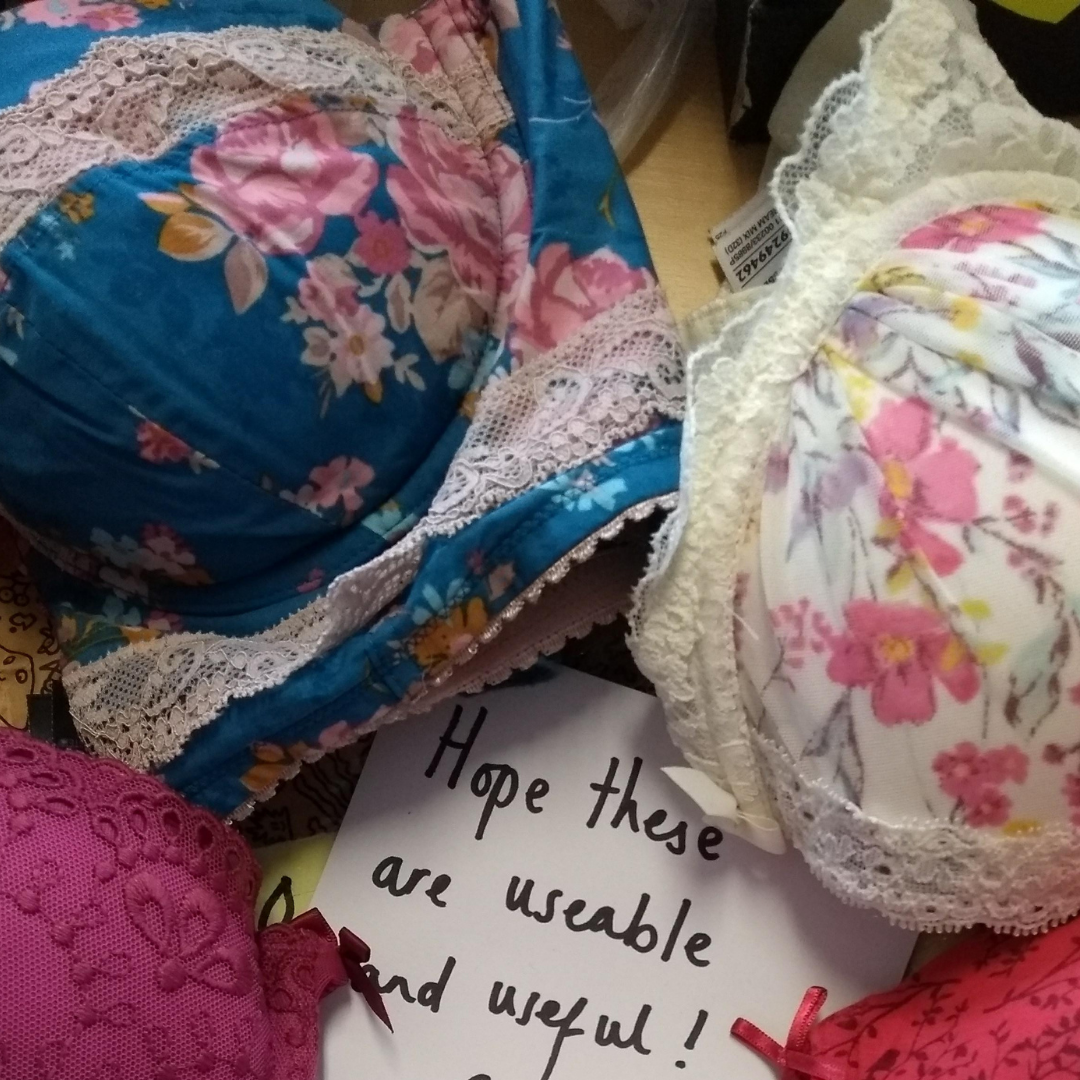 How Can I Help?
Have you got any gently-worn bras you no longer use? Send them to Smalls for All, and they'll find them a new happy home. Just make sure they're clean and in good condition!
Post them to:
Smalls for All, Five Sisters Business Park, Westwood, West Calder, H55 8PN, United Kingdom
You can also donate to support their work - just £3 can make a massive difference!
Click Here to Donate Directly