Liquid error (sections/buttons-style line 1): Could not find asset snippets/customize-buttons.liquid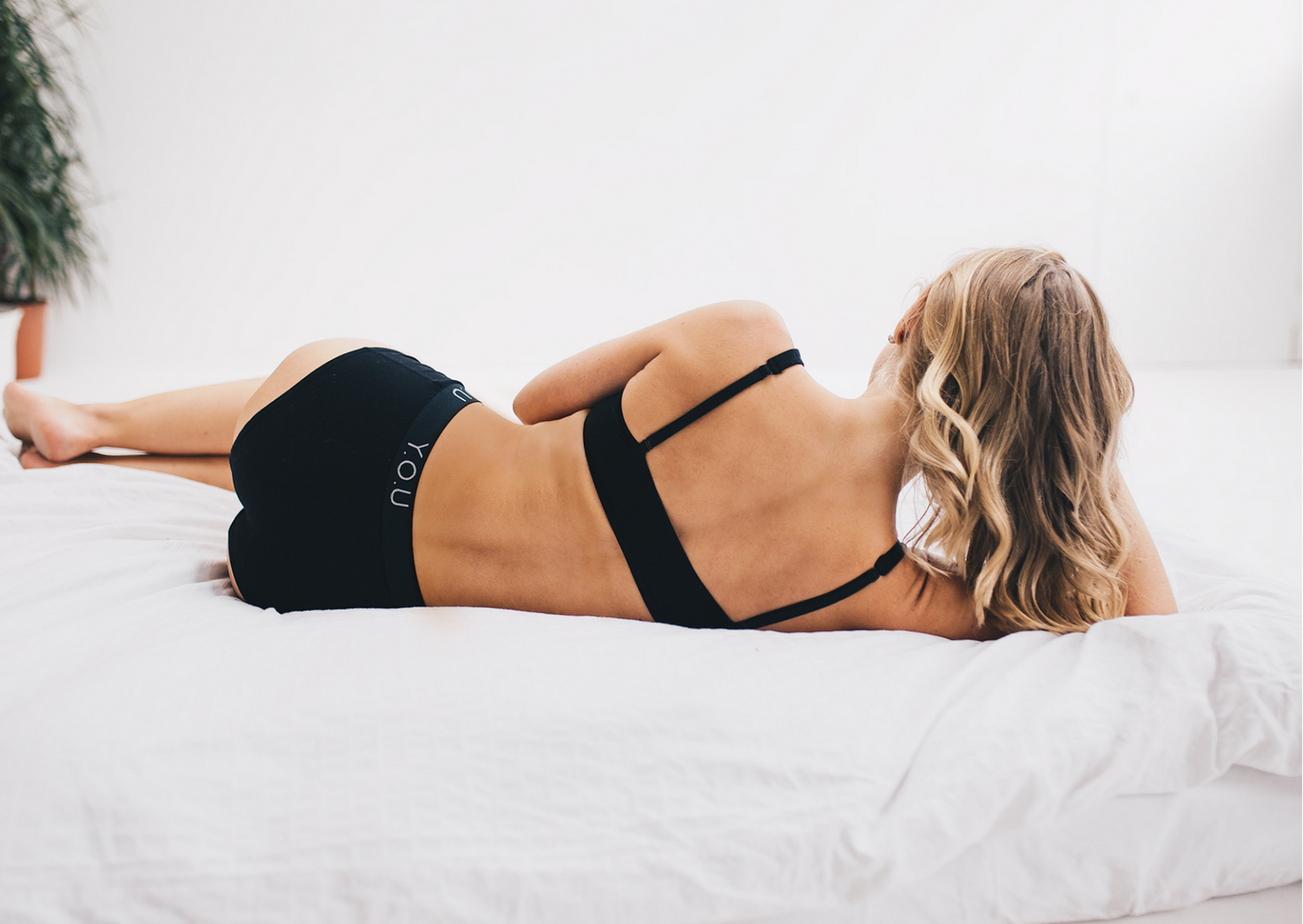 The Gift That Gives Back
What better way to have a positive impact than from the bottom up?
Our gift vouchers come with the same Y.O.U underwear promise as all our products: for every pair of undies we sell, we give back to vulnerable girls, women and men.
So YOUR gift is to more than just your loved one - or maybe yourself! - it will also have a positive impact for others.
Look good, feel good, do good.
Choose Your Voucher
Y.O.U Underwear Gift Vouchers are available as e-vouchers or as a physical gift card. From £25 to £100, our vouchers offer a great way to make sure your loved one receives the gift they really want!
The Gift of Positive Pants
Not sure how to spend your gift voucher? Our size inclusive, super-soft organic cotton underwear comes in a range of colours and styles, all built on feedback from our lovely customers! Choose from single styles, mix and match, or go big with a multi-day multipack. Girls, women, men and boys - we've got you covered.
Girls' Bralettes

Available in 4 sizes across 6 neutral colours and 4 cute prints. Designed to fit ages 9+, choose your favourite design and leave the rest up to us! 

Shop Bralettes

Women's Underwear

From XS-L choose a soft bralette, our new more supportive bra with fuller cup options, and sizes 6-22 in our bottoms. 7 classic colours, 5 vibrant prints - find your favourite!

Shop Women's Underwear

Men's Trunks

Super comfortable and classically styled soft organic cotton trunks in 3 different leg lengths. Go classic, or choose from our 5 African prints for a pop of colour.

Shop Men's Trunks
Sustainable Gift Ideas
If you're OK with your undies, or have a little left over on your voucher, then take a look at our curated collection of sustainable products from brands who share the same values as us. Our vouchers are for more than just undies!
Kitchen Cool

Swapping your cleaning and kitchen products for sustainable alternatives is simple with our curated collection. Cool!

Shop Kitchen

Bathroom Beauties

Make your bathroom a plastic-free zone with our zero-waste beauty and bathroom products. Friendly to the environment, and to you!

Shop Bathroom

Accessories

Socks, scrunchies, or recycled earrings - yes, that's earrings made from our recycled plastic mailers!

Shop Accessories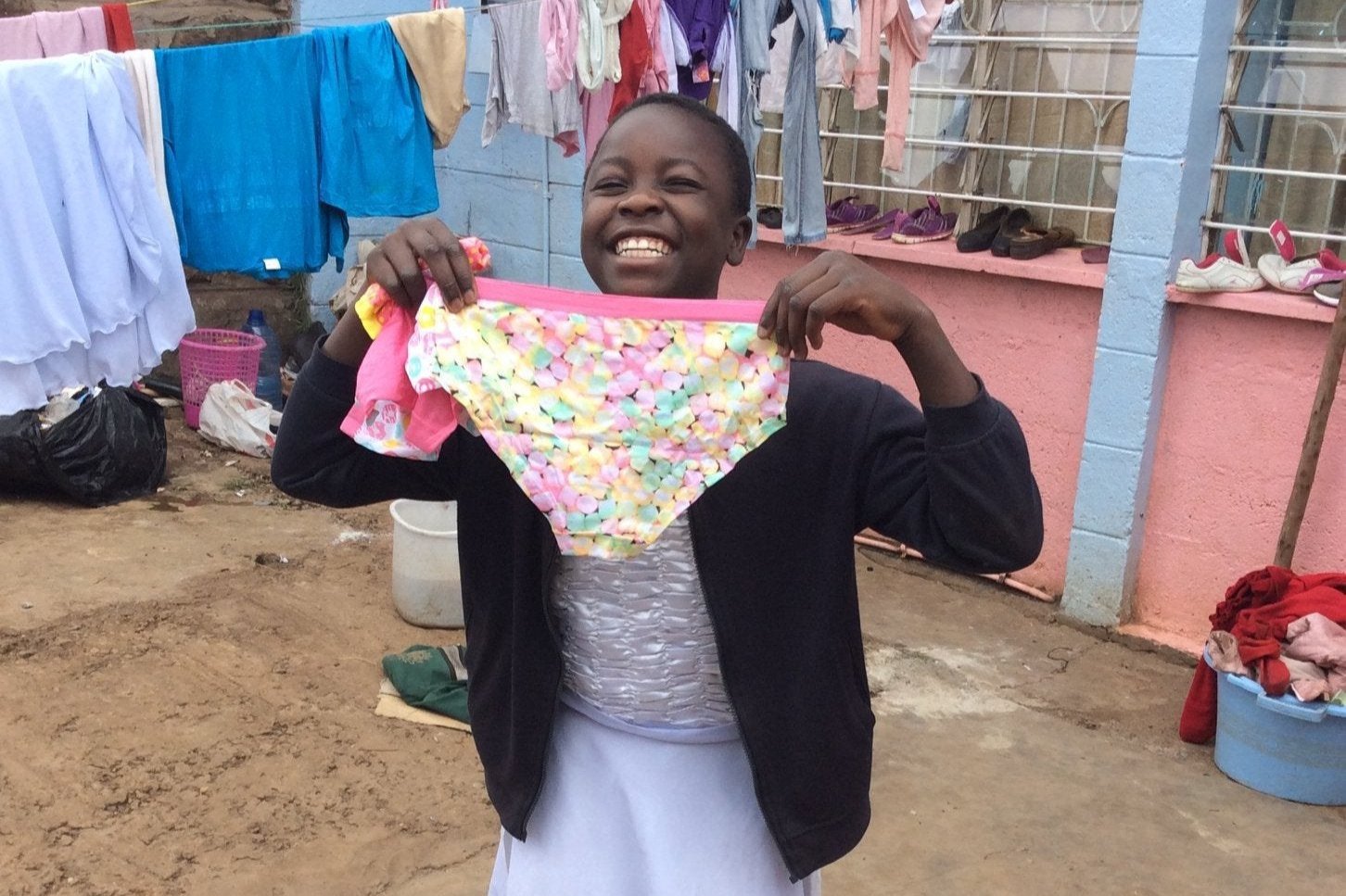 How Your Undies Help Others
Our buy-one give-two model means that every time you buy a pair of Y.O.U underwear from our core women's, men's and girls' collections, we donate two pairs of underwear to our charity partner Smalls for All. They distibute them to vulnerable women, children and men in Africa and the UK who don't have any underwear and are excluded from their school or community. So far, we have donated over 23,000 pairs! And we are just getting started...
Read about Positive Pants